Keep up with the latest movie news and stay on top of the juiciest rumours heard through the Hollywood grapevine.
"Deadpool" Baddie Leaves "Hellboy" Reboot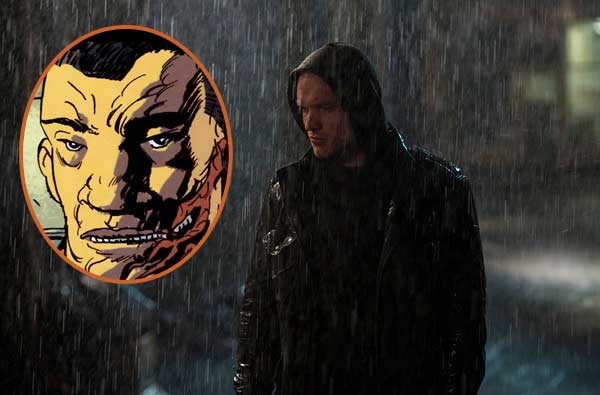 What a shocking twist!
Ed Skrein, better known as the villain Ajax in Deadpool, has left his role as Major Ben Daimio in the upcoming Hellboy reboot, Hellboy: Rise of the Blood Queen.
The British actor, who was only confirmed last week, stated that he was stepping down because he felt his casting was not in line with the character's Asian-American heritage.
"It is clear that representing this character in a culturally accurate way holds significance for people, and that to neglect this responsibility would continue a worrying tendency to obscure ethnic minority stories and voices in the Arts. I feel it is important to honor and respect that. Therefore I have decided to step down so the role can be cast appropriately," he said.

Take a bow, son.
Photocredit @ 20th Century Fox/Dark Horse Comics
"Killing Gunther" First Trailer: Arnie Is A Target
Arnold Schwarzenegger is back... but this time, the hunter becomes the hunted!

Written and directed by Saturday Night Live alum Taran Killiam, Killing Gunther is a mockumentary action comedy which follows a group of disgruntled assassins who join forces to try and kill the world's best hitman.
The film features a gifted comedy ensemble, including Killiam himself, Cobie Smulders, Bobby Moynihan, Kumail Nanjiani, Paul Brittain and Allison Tolman.
A Singapore release date for Killing Gunther has not been announced.
"Mark Felt" First Trailer: Liam Neeson Takes Down President Nixon
Based on true events about the Watergate scandal, Mark Felt: The Man Who Brought Down The White House stars Liam Neeson as FBI agent Mark Felt, the anonymous source ("Deep Throat") who helped to expose President Nixon in 1974.
For those unfamiliar with the story, the true identity of the secret informant who leaked information to the Washington Post had been a source of much public curiosity and speculation for more than 30 years. That is until, in 2005, Mark Felt, at age 91, revealed himself in public as the whistleblower.
Joining Neeson in this thrilling biopic is Diane Lane, Tony Goldwyn, Josh Lucas, Michael C. Hall and Kate Walsh.
Mark Felt: The Man Who Brought Down The White House opens in cinemas on 5 October 2017.
"You Were Never Really Here" First Trailer: Joaquin Phoenix Fights For Justice
An international trailer for Lynn Ramsay's You Were Never Really Here has just dropped, starring Joaquin Phoenix in a role that won him the "Best Actor" award at the prestigious Cannes Film Festival 2017.
The critically-acclaimed thriller received a seven-minute standing ovation at its premiere, and also earned director Ramsay the award for "Best Screenplay".
You Were Never Really Here follows an ex-soldier, ex-FBI agent who is tasked with rescuing a politician's teenage daughter from a brothel.
A Singapore release date for You Were Never Really Here has not been announced.
For more of the hottest movie news, subscribe to our weekly newsletter here and follow us on Facebook and Instagram.