Even though 2018 has been a pretty solid year for movies, 2019 is already shaping up to be the biggest in history. Because it's never too early to start planning your movie dates, we've sussed out a list of films – originals, prequels, sequels, reboots and everything else in between – that you should be excited for and compiled them into this nifty release calendar.
*Updated (6 March)
Jan - Mar | Apr - Jun | Jul - Sep | Oct - Dec
January
17 January
Director: M. Night Shyamalan
Cast: James McAvoy, Bruce Willis, Samuel L. Jackson, Anya Taylor-Joy, Sarah Paulson
Following the conclusion of Split, David Dunn (Willis) pursues Kevin Wendell Crumb's (McAvoy) superhuman persona of The Beast in a series of escalating encounters while the shadowy presence of Elijah Price (Jackson), going by "Mr. Glass", emerges as an orchestrator who holds secrets critical to both men.
31 January
Director: Dean DeBlois
Cast: Jay Baruchel, Cate Blanchett, America Ferrera, Gerard Butler, Jonah Hill, Kit Harington
After becoming the chief of Berk, Hiccup (Baruchel) has fulfilled his dream of creating a peaceful dragon utopia, while the sudden discovery of a wild, elusive mate lures Toothless away. When danger threatens their village and tests Hiccup's reign as chief, Hiccup and Toothless are forced to travel to a hidden world thought to only exist in myth.
---
February
5 February
Director: Robert Rodriguez
Cast: Rosa Salazar, Christoph Waltz, Jennifer Connelly, Ed Skrein, Mahershala Ali
When abandoned cyborg Alita (Salazar) awakens with no memory of who she is, she is taken in by Ido (Waltz), a compassionate doctor. But it is only when the deadly and corrupt forces that run the city come after Alita that she discovers a clue to her past - she has unique fighting abilities that those in power will stop at nothing to control.
7 February
Director: Mike Mitchell
Cast: Chris Pratt, Elizabeth Banks, Will Arnett, Tiffany Haddish, Nick Offerman, Alison Brie
The citizens of Bricksburg face a dangerous new threat when LEGO DUPLO invaders from outer space start to wreck everything. When his friends are kidnapped, Emmet (Pratt) must use his master building skills to travel to space, rescue his friends and restore harmony to Bricksburg.
14 February
Director: Hans Petter Moland
Cast: Liam Neeson, Laura Dern, Emmy Rossum, Tom Bateman
The quiet life of Nels Coxman (Neeson), a local snowplow operator of a small Colorado ski town, abruptly spins out of control when his son is unjustly murdered by a local drug cartel. With only the tools of an outdoorsman and snowplow driver, Nels sets out to find those responsible.
14 February
Director: Yorgos Lanthimos
Cast: Emma Stone, Olivia Colman, Rachel Weisz, Nicholas Hoult, Joe Alwyn
Early 18th century, a frail Queen Anne (Colman) occupies the throne and her close friend Lady Sarah (Weisz) governs the country in her stead. Their close relationship is soon threatened by the arrival of Sarah's cousin, Abigail Masham (Stone), resulting in a bitter rivalry to be the Queen's favourite.
21 February
Director: Christopher B. Landon
Cast: Jessica Rothe, Israel Broussard
Tree Gelbman (Rothe) discovers that dying over and over again was surprisingly easier than the dangers that lie ahead.
---
March
7 March
Director: Anna Boden & Ryan Fleck
Cast: Brie Larson, Samuel L. Jackson
Set in the mid-1990s, Carol Danvers (Larson), a former U.S. Air Force fighter pilot and a member of an elite Kree military team, returns home with new questions about her past and identity. Imbued with great powers, she becomes one of the universe's most powerful heroes when Earth is caught in the middle of an intergalactic war.
14 March
Director: Joe Cornish
Cast: Louis Serkis, Tom Taylor, Patrick Stewart, Rebecca Ferguson
Alex (Serkis) finds his everyday problems dwarfed by his discovery of the mythical sword Excalibur. Now, with the most powerful sword in history in the hands of the most powerless schoolboy in Britain, Alex and his friends must thwart a medieval villain named Morgana (Ferguson), who is hell-bent on destroying the world.
21 March
Director: Jordan Peele
Cast: Lupita Nyong'o, Winston Duke, Elisabeth Moss, Tim Heidecker, Yahya Abdul-Mateen II
A mother (Nyong'o) and a father (Duke) take their kids to their beach house expecting to unplug and unwind with friends. But as night descends, their serenity turns to tension and chaos when some shocking visitors arrive uninvited.
28 March
Director: Tim Burton
Cast: Colin Farrell, Michael Keaton, Danny DeVito, Eva Green, Alan Arkin
Circus owner Max Medici (DeVito) enlists former star Holt Farrier (Farrell) and his children to care for a new-born elephant whose oversized ears make him a laughingstock in a struggling circus. But when they discover that Dumbo can fly, the circus makes an incredible comeback, attracting the attention of a shady entrepreneur V.A. Vandevere (Keaton).
---
April
4 April
Director: David F. Sandberg
Cast: Zachary Levi, Asher Angel, Mark Strong, Jack Dylan Grazer, Grace Fulton
Billy Batson (Angel), a troubled teen orphan, is given the power to transform into a godlike adult superhero (Levi) by uttering the word – "Shazam!" With the help of his foster brother (Grazer), Billy must learn to master these powers quickly in order to fight the deadly forces of evil controlled by Dr. Thaddeus Sivana (Strong).
4 April
Director: Kevin Kolsch & Dennis Widmyer
Cast: Jason Clarke, Amy Seimetz, John Lithgow
A doctor (Clarke) moves his family out of the big city to a country home, where he discovers it was built near a pet cemetery that rests on an ancient burial ground. When his toddler son is killed in an accident, he takes the boy's body to the cemetery, where it is resurrected in demonic form.
Hellboy
11 April
Director: Neil Marshall
Cast: David Harbour, Milla Jovovich, Ian McShane, Sasha Lane, Brian Gleeson, Daniel Dae Kim
Hellboy (Harbour), an immensely powerful demon who works for a clandestine government organisation, squares off against The Blood Queen (Jovovich), a medieval sorceress who seeks to destroy mankind.
11 April
Director: Rupert Wyatt
Cast: John Goodman, Vera Farmiga, Ashton Sanders, Madeline Brewer, Machine Gun Kelly
Nearly a decade after occupation by an extra-terrestrial force, the lives of a Chicago neighbourhood on both sides of the conflict are explored.
18 April
Director: Michael Chaves
Cast: Linda Cardellini, Patricia Velasquez, Sean Patrick Thomas, Raymond Cruz
A social worker (Cardellini) who is investigating the disappearance of two children discovers that her own family is being haunted by La Llorana, a horrifying apparition caught between Heaven and Hell.
Missing Link
18 April
Director: Chris Butler
Cast: Hugh Jackman, Zoe Saldana, Zach Galifianakis, Stephen Fry, Emma Thompson, Timothy Olyphant
Sir Lionel Frost (Jackman), a myths and monsters investigator, sets off on an adventure to prove the existence of a legendary creature – Mr. Link (Galifianakis). Accompanying him on his quest is Adelina Fortnight (Saldana), a free-spirited adventure who just so happens to possess the only known map to their secret destination.
24 April
Director: Anthony & Joe Russo
Cast: Robert Downey Jr., Josh Brolin, Chris Hemsworth, Chris Evans, Brie Larson, Scarlett Johansson
The continuation of Avengers: Infinity War follows our remaining heroes in the aftermath of Thanos' victory, as they truly understand how fragile this reality is and the sacrifices that must be made to uphold it.
---
May
9 May
Director: Rob Letterman
Cast: Ryan Reynolds, Justice Smith, Kathryn Newton, Ken Watanabe, Bill Nighy, Suki Waterhouse
In a world where people collect Pokémon to do battle, a boy (Smith) looking for his missing father receives the help of an unusually and exceptionally smart talking Pikachu (Reynolds), who seeks to be a detective.
16 May
Director: Chad Stahelski
Cast: Keanu Reeves, Halle Berry, Ian McShane, Ruby Rose, Laurence Fishburne, Common
Legendary hitman John Wick (Reeves) is on the run following his killing of a High Table member inside The Continental. Banned from any company services and with a million-dollar global contract out on his life, John must fight and kill his way out of New York.
23 May
Director: David Yarovesky
Cast: Elizabeth Banks
What if a child from another world crash-landed on Earth, but instead of becoming a hero to mankind, he proved to be something far more sinister?
23 May
Director: James Gray
Cast: Brad Pitt, Tommy Lee Jones, Ruth Negga, Donald Sutherland
Twenty years after his father (Jones) left on a one-way mission to Neptune in order to find signs of extra-terrestrial intelligence, Roy McBride (Pitt), an Army Corps engineer travels through the solar system to find him and understand why his mission failed.
23 May
Director: Guy Ritchie
Cast: Mena Massoud, Naomi Scott, Will Smith, Marwan Kenzari, Navid Negahban, Nasim Pedrad
A live-action retelling of the 1992 Disney film of the same name.
30 May
Director: Michael Dougherty
Cast: Kyle Chandler, Vera Farmiga, Millie Bobby Brown, Ken Watanabe, Sally Hawkins, Zhang Ziyi
Members of the crypto-zoological agency Monarch face off against a battery of god-sized monsters, including the mighty Godzilla, who collides with Mothra, Rodan, and his ultimate nemesis, the three-headed King Ghidorah.
30 May
Director: Chris Renaud
Cast: Patton Oswalt, Eric Stonestreet, Kevin Hart, Jenny Slate, Ellie Kemper, Lake Bell
Plot unknown. A sequel to 2016's blockbuster following the lives our pets lead after we leave for work or school each day.
---
June
6 June
Director: Simon Kinberg
Cast: James McAvoy, Michael Fassbender, Jennifer Lawrence, Nicholas Hoult, Sophie Turner, Jessica Chastain
During a rescue mission in space, Jean Grey (Turner) is nearly killed when she is hit by a mysterious cosmic force. Once she returns home, this force not only makes her infinitely more powerful, but far more unstable. With Jean spiralling out of control, and hurting the ones she loves most, she begins to unravel the very fabric that holds the X-Men together.
13 June
Director: F. Gary Gray
Cast: Chris Hemsworth, Tessa Thompson, Liam Neeson, Kumail Nanjiani, Emma Thompson, Rebecca Ferguson
A London-based team of Men in Black secrets agents, Agent H (Hemsworth) and Agent M (Thompson), become involved in a murder mystery that sends them travelling the globe.
Child's Play
20 June
Director: Lars Klevberg
Cast: Gabriel Bateman, Aubrey Plaza, Brian Tyree Henry
A reboot of the 1988 film, a mother named Karen (Plaza) gives her son Andy (Bateman) a toy doll for his birthday, unaware of its sinister nature.
20 June
Director: Josh Cooley
Cast: Tom Hanks, Tim Allen, Joan Cusack, Annie Potts, Michael Keaton, Wallace Shawn
Woody (Hanks) has always been confident about this place in the world, but when his kid, Bonnie, adds a reluctant new toy called "Forky" to her room, a road trip adventure alongside old and new friends will show Woody how big the world can be for a toy.
Yesterday
27 June
Director: Danny Boyle
Cast: Himesh Patel, Lily James, Kate McKinnon, Ed Sheeran, Ana de Armas
Set in the 1960s, a struggling musician (Patel) thinks he's the only person who can remember the Beatles.
27 June
Director: Gary Dauberman
Cast: Patrick Wilson, Vera Farmiga, Mckenna Grace, Madison Iseman
The demonic Annabelle doll is kept in a place where she seemingly can't wreak havoc – the Warrens' artefact room. However, Judy Warren (Grace), the young daughter of the paranormal investigators, and her babysitter (Iseman) soon discover that Annabelle possesses the ability to bring other things to life.
---
July
4 July
Director: Jon Watts
Cast: Tom Holland, Michael Keaton, Zendaya, Marisa Tomei, Jake Gyllenhaal, Jacob Batalon
After the events of Avengers 4, Peter Parker (Holland) and his friends go on summer vacation to Europe.
Stuber
11 July
Director: Michael Dowse
Cast: Kumail Nanjiani, Dave Bautista, Iko Uwais, Betty Gilpin
A mild-mannered Uber driver named Stu (Nanjiani) picks up a grizzled detective (Bautista) who is hot on the trail of a sadistic, bloodthirsty terrorist and finds himself thrust into a harrowing ordeal where he has to keep his wits, himself unharmed, and work with his passenger while maintaining his high-class rating.
Rocketman
11 July
Director: Dexter Fletcher
Cast: Taron Egerton, Jamie Bell, Richard Madden, Bryce Dallas Howard
The film tells the story of Elton John's (Egerton) life, from his years as a prodigy at the Royal Academy of Music, through his influential and enduring musical partnership with Bernie Taupin (Madden), as well as his struggles with depression, substance abuse and acceptance of his sexual orientation.
18 July
Director: Jon Favreau
Cast: Donald Glover, Beyoncé, James Earl Jones, Chiwetel Ejiofor, Seth Rogen
From Disney Live Action, director Jon Favreau's all-new remake journeys to the African savanna where a future king must overcome betrayal and tragedy to assume his rightful place on Pride Rock.
Wish Dragon
25 July
Director: Chris Appelhans
Cast: Jackie Chan, Constance Wu, John Cho, Will Yun Lee, Bobby Lee
A contemporary retelling of the classic genie-in-a-bottle tale from One Thousand and One Nights, this modern-day fairy tale picks up the moral challenges that emerge from the encounter between a boy and a dragon who is able to make wishes come true.
---
August
1 August
Director: David Leitch
Cast: Dwayne Johnson, Jason Statham, Vanessa Kirby, Idris Elba, Eddie Marsan
Plot unknown. A spinoff of Fast & Furious 8, focusing on U.S. Diplomatic Security Service (DSS) agent Luke Hobbs (Johnson) forming an unlikely alliance with Deckard Shaw (Statham), a rogue special forces assassin.
1 August
Director: Josh Boone
Cast: Anya Taylor-Joy, Maisie Williams, Alice Braga, Charlie Heaton, Henry Zaga
Five young mutants, just discovering their superpowers while held in a secret facility against their will, fight to escape their past sins and save themselves.
8 August
Director: Kenneth Branagh
Cast: Ferdia Shaw, Lara McDonnell, Josh Gad, Judi Dench, Hong Chau
In order to rescue his criminal father and restore the family fortune, Artemis Fowl II (Shaw) and his trusted servant and bodyguard Butler seek the existence of fairies (believing that it makes a connection to his father) in hopes of robbing them.
8 August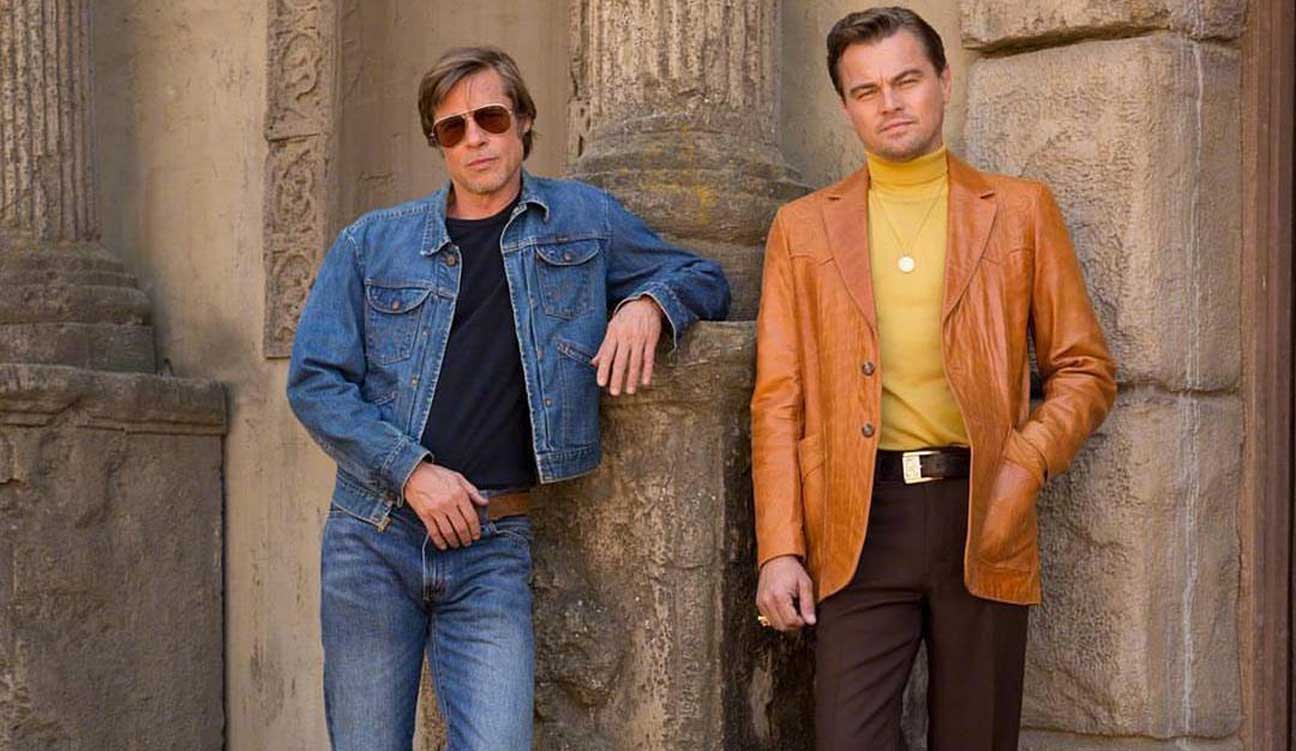 Director: Quentin Tarantino
Cast: Leonardo DiCaprio, Brad Pitt, Margot Robbie, Kurt Russell, Al Pacino
In 1969 Los Angeles, former Western star Rick Dalton (DiCaprio) and his long-time stunt double Cliff Booth (Pitt) embark on an odyssey to make a name for themselves in the film industry, around the time of the Charles Manson murders.
Where'd You Go, Bernadette
8 August
Director: Richard Linklater
Cast: Cate Blanchett, Billy Crudup, Kristen Wiig, Judy Greer, Laurence Fishburne, Emma Nelson
Bernadette hates people, she hates leaving the house, and more than anything, she hates the other parents at her daughter Bee's school. When she disappears, it's Bee's mission to find out where she's disappeared to and what really happened to her.
Midsommer
8 August
Director: Ari Aster
Cast: Jack Reynor, Will Poulter, Florence Pugh
A couple travels to Sweden to visit their friend's rural hometown for its fabled mid-summer festival. What begins as an idyllic retreat quickly devolves into an increasingly violent and bizarre competition at the hands of a pagan cult.
Scary Stories to Tell in the Dark
8 August
Director: Andre Ovredal
Cast: Austin Abrams, Dean Norris, Zoe Colletti, Michael Garza, Gabriel Rush
A group of young people attempt to solve a mystery that involves a series of spectacularly horrific deaths in their small hometown.
8 August
Director: Kenneth Branagh
Cast: Ferdia Shaw, Josh Gad, Judi Dench, Hong Chau, Lara McDonnell
Artemis Fowl (Shaw), a young criminal genius, captures a vicious fairy called Captain Holly Short (McDonnell) and attempts to harness her magical powers in a bid to rescue his family.
---
September
5 September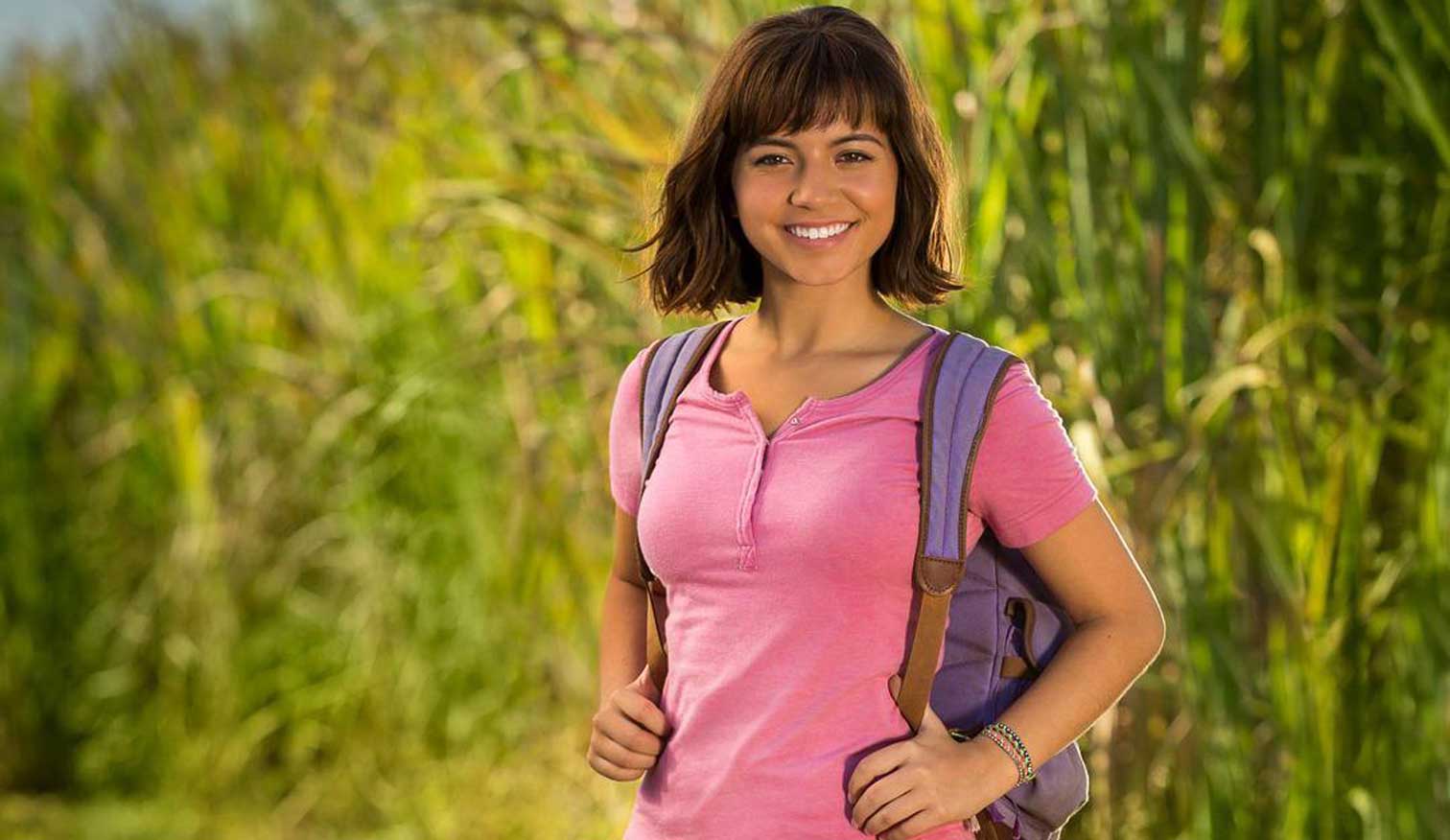 Director: James Bobin
Cast: Isabela Moner, Micke Moreno, Eugenio Derbez, Eva Longoria, Michael Pena
Having spent of her life exploring the jungle with her parents, Dora (Moner) quickly finds herself leading Boots (her best friend, a monkey), Diego (Moreno), and a ragtag group of teens on an adventure to save her parents and solve the impossible mystery behind a lost Inca civilization.
5 September
Director: Thurop Van Orman
Cast: Jason Sudeikis, Josh Gad, Danny McBride, Bill Hader, Peter Dinklage
Fightless birds and scheming green piggies take their beef to the next level.
5 September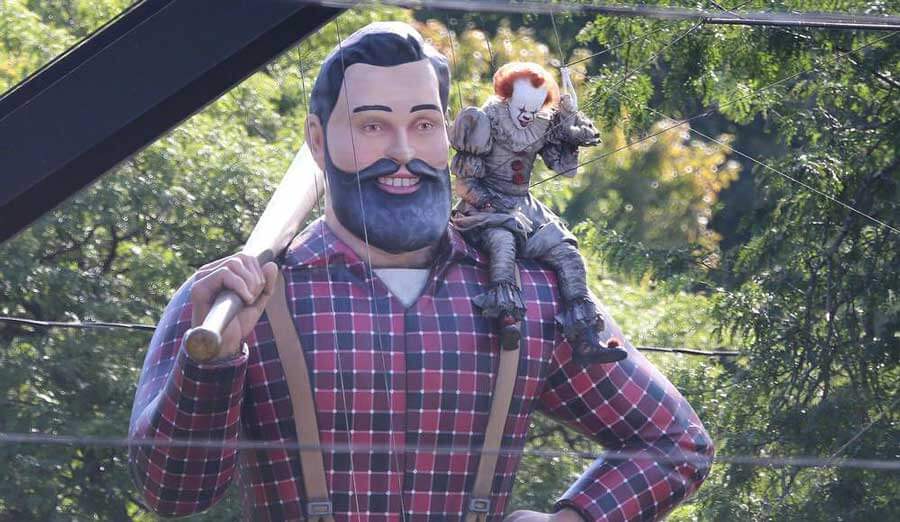 Director: Andy Muschietti
Cast: James McAvoy, Jessica Chastain, Bill Hader, Bill Skarsgard, Isaiah Mustafa
Twenty-seven years after the horrific events of the summer of '89, It (Skarsgard) returns. The Losers' Club fulfil their promises and return to Derry to put an end to the shape-shifting beast.
Downton Abbey
12 September
Director: Michael Engler
Cast: Hugh Bonneville, Laura Carmichael, Michelle Dockery, Matthew Goode, Maggie Smith
Plot unknown. A continuation of the British television series, following the aristocratic Crawley family and their team of dedicated servants on the fictional Yorkshire Estate, Downton Abbey.
12 September
Director: Nick Bruno & Troy Quane
Cast: Will Smith, Tom Holland
When an unexpected event put the world in peril, Lance Sterling (Smith), the world's best super spy, must team up with gadget inventor Walter (Holland) to save the day.
Rambo V: Last Blood
19 September
Director: Adrian Grunberg
Cast: Sylvester Stallone, Paz Vega, Adriana Barraza, Oscar Jaenada, Yvette Monreal
Vietnam War veteran John Rambo teams up with a reporter to save a kidnapped girl from a vicious drug cartel in Mexico.
---
October
3 October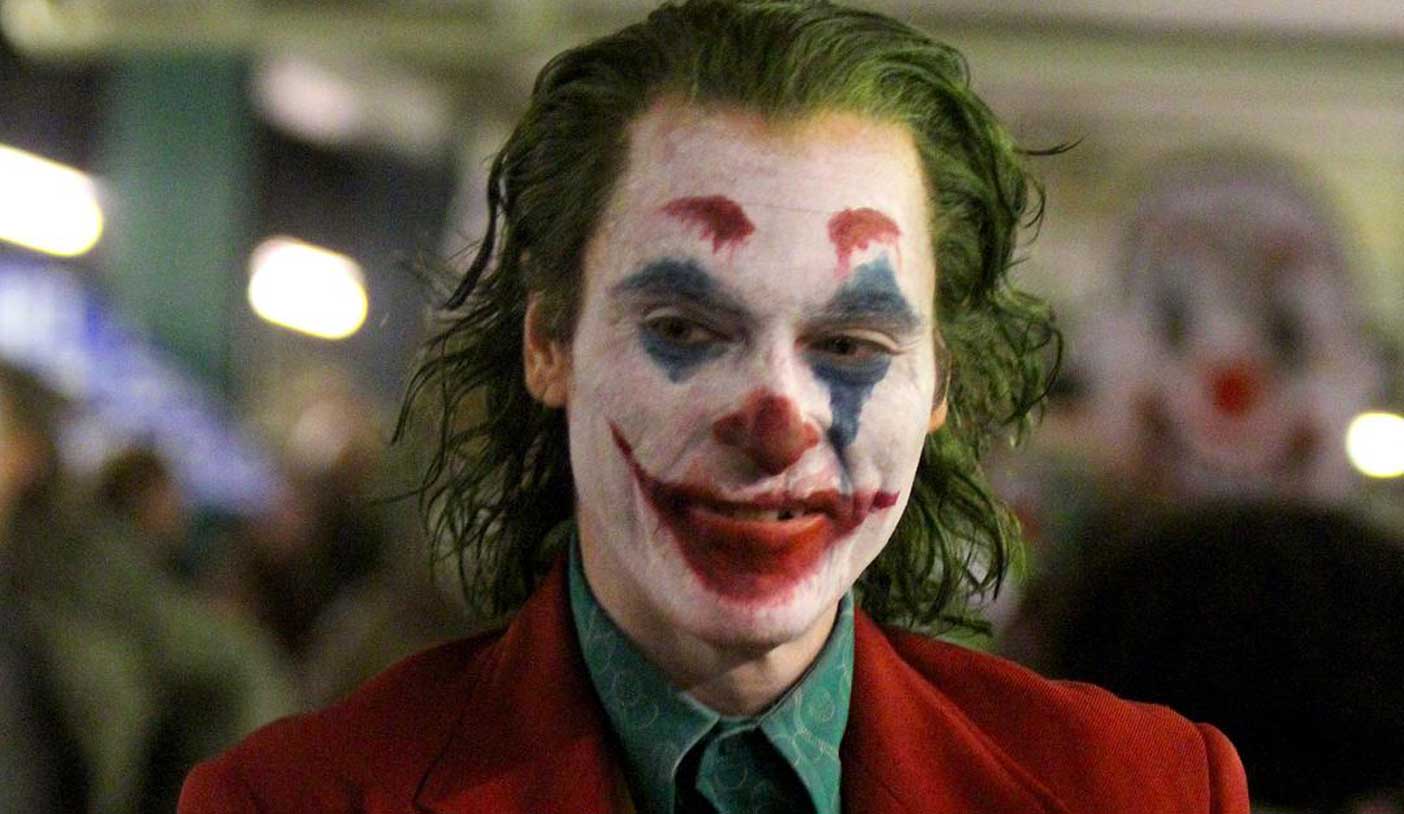 Director: Todd Phillips
Cast: Joaquin Phoenix, Robert De Niro, Zazie Beetz, Frances Conroy, Brett Cullen
During the 1980s, a failed stand-up comedian turns to a life of crime and chaos in Gotham City, eventually becoming the criminal mastermind known as the Joker.
10 October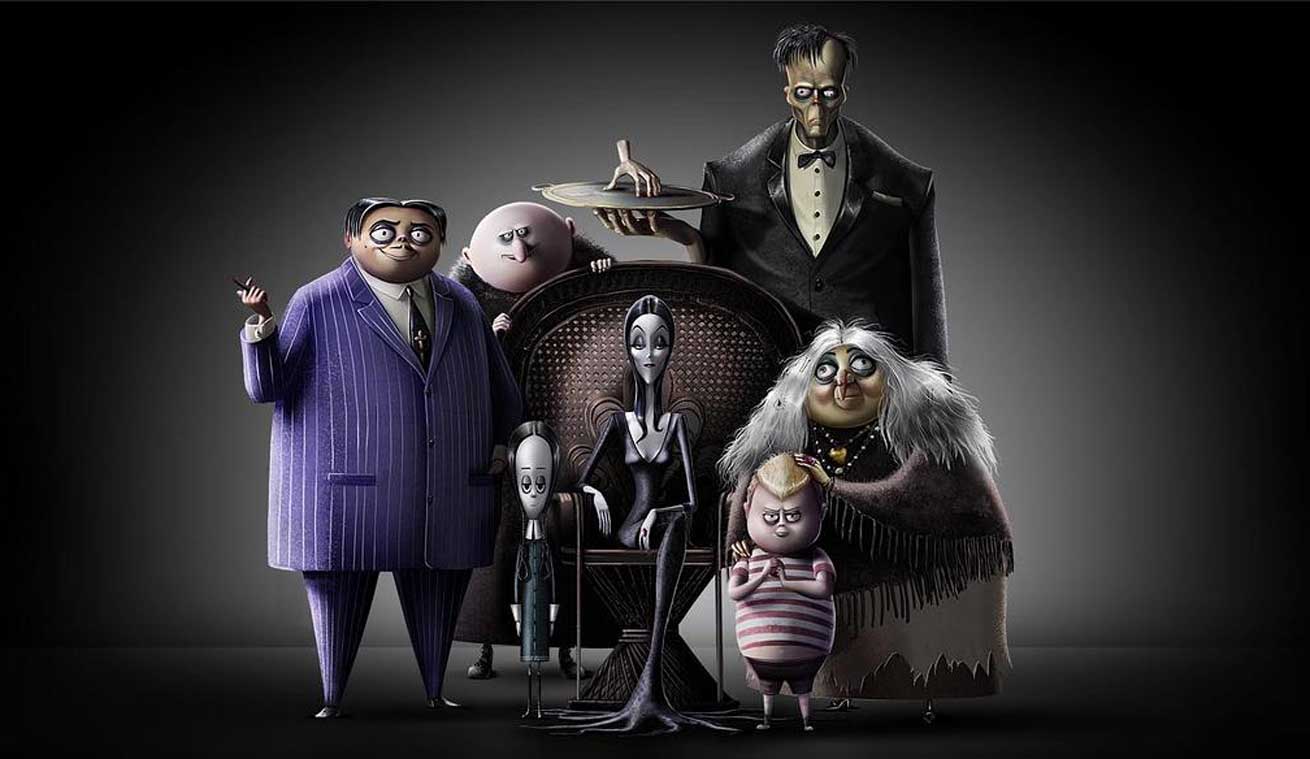 Director: Conrad Vernon & Greg Tiernan
Cast: Oscar Isaac, Charlize Theron, Chloe Grace Moretz, Nick Kroll, Allison Janney
The Addams family's lives begin to unravel when they face-off against a greedy crafty reality-TV host while also preparing for their extended family to arrive for a major celebration.
10 October
Director: Ruben Fleischer
Cast: Emma Stone, Woody Harrelson, Abigail Breslin, Jesse Eisenberg
Plot unknown. A sequel to 2009's Zombieland, zombie slayers Tallahassee (Harrelson), Columbus (Eisenberg), Wichita (Stone) and Little Rock (Breslin) square off against the newly evolved undead.
10 October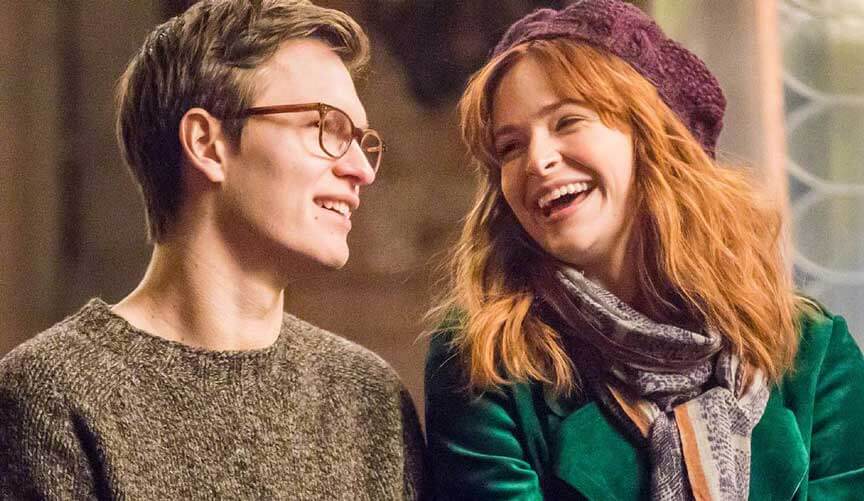 Director: John Crowley
Cast: Ansel Elgort, Aneurin Barnard, Nicole Kidman, Ashleigh Cummings, Jeffrey Wright
As a child, Theodore Decker (Elgort) survives a terrorist bombing at the Metropolitan Museum of Art – an attack that kills his mother, and is taken in by a wealthy Upper East Side family. From there, he tumbles through a series of adventures that finds involved in art forgeries.
10 October
Director: Ang Lee
Cast: Will Smith, Clive Owen, Mary Elizabeth Winstead, Benedict Wong
Henry Brogen (Smith), an aging elite assassin seeking to exit his career, becomes the target of a mysterious young operative who can seemingly predict his every move.
A Beautiful Day in the Neighborhood
17 October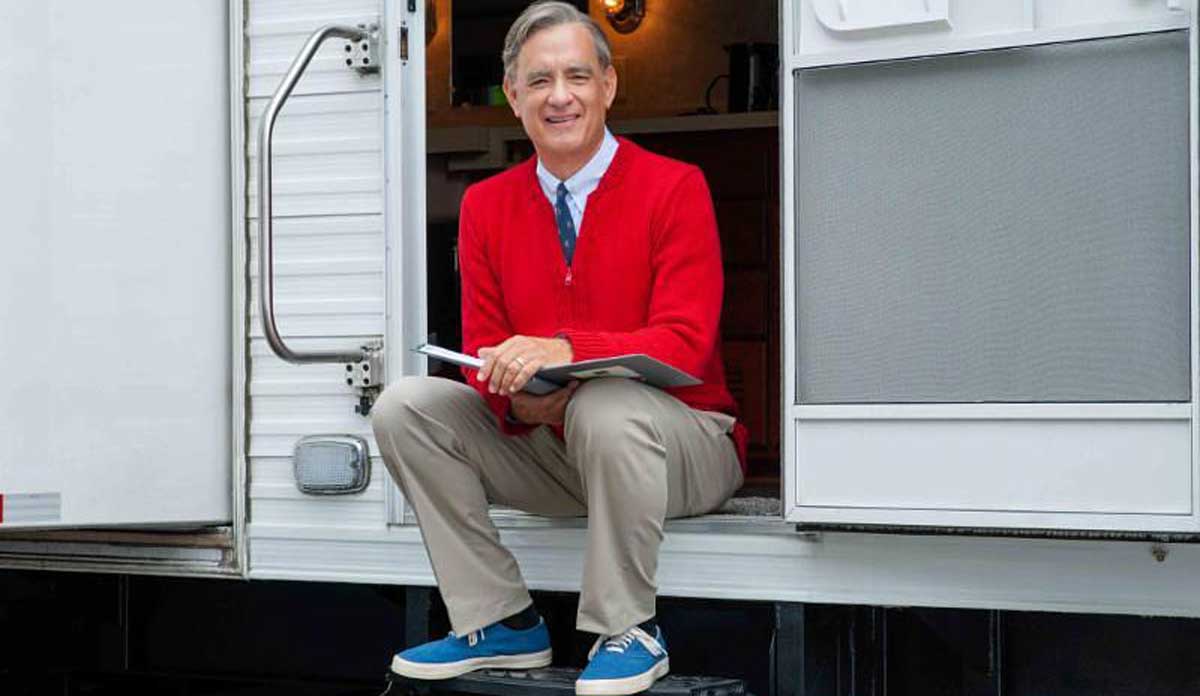 Director: Marielle Heller
Cast: Tom Hanks, Matthew Rhys, Chris Cooper, Susan Kelechi Watson
Tom Junod (Rhys) forges an emotional bond with beloved children's show host Mr. Rogers (Hanks) while profiling him for Esquire magazine in 1998, with a special focus on his life spent doing good deeds.
Charlie's Angels
31 October
Director: Elizabeth Banks
Cast: Kristen Stewart, Naomi Scott, Ella Balinska, Elizabeth Banks, Patrick Stewart
Plot unknown. A reboot of the 2000-2003 Charlie's Angels franchise.
31 October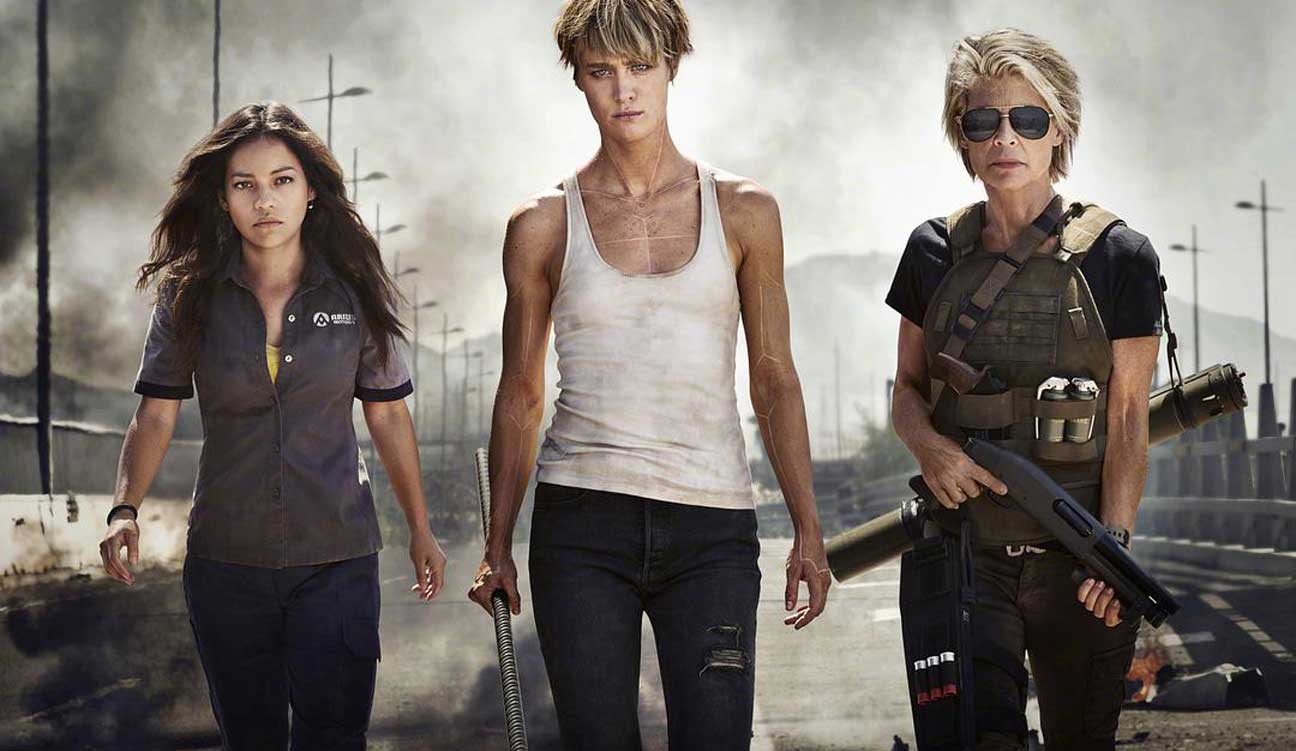 Director: Tim Miller
Cast: Arnold Schwarzenegger, Linda Hamilton, Mackenzie Davis, Gabriel Luna, Natalia Reyes
Plot unknown. Direct sequel to Terminator 2: Judgment Day.
---
November
7 November
Director: Jeff Fowler
Cast: Ben Schwartz, James Marsden, Jim Carrey
Small town sheriff Tom Wachowski (Marsden) goes on a journey to San Francisco in his latest efforts to assist Sonic (Schwartz), a juvenile hedgehog, in his battle against the evil Dr. Eggman (Carrey).
7 November
Director: Matthew Vaughn
Cast: Taron Egerton, Colin Firth
Plot unknown. A sequel to 2017's The Golden Circle, focusing on the conclusion to the relationship between Eggsy (Egerton) and Harry Hart (Firth).
Midway
7 November
Director: Roland Emmerich
Cast: Woody Harrelson, Luke Evans, Patrick Wilson, Aaron Eckhart, Nick Jonas
Lieutenant Commander Wade McClusky (Evans) leads a crucial aerial attack against Japan's fleet carrier in the decisive 1942 Battle of Midway, six months after Pearl Harbor.
Doctor Sleep
7 November
Director: Mike Flanagan
Cast: Ewan McGregor, Rebecca Ferguson, Kyliegh Curran, Bruce Greenwood, Zahn McClarnon
An adult Danny Torrance (who was a child in Stephen King's 1977 horror novel The Shining) with psychic powers he calls "the shining" and dealing with alcoholism like his father did. Danny comes across a cult that feeds on "the steam" of children who have the same psychic powers.
Ford v. Ferrari
14 November
Director: James Mangold
Cast: Christian Bale, Matt Damon, Caitriona Balfe, Jon Bernthal, Josh Lucas
An eccentric, determined team of American engineers and designers, led by automotive visionary Carroll Shelby (Damon) and his British driver Ken Miles (Bale), are dispatched by Henry Ford and Lee Iacocca with the mission of building a new automobile to finally defeat the dominant Ferrari at the 1966 24 Hours of Le Mans race in France.
21 November
Director: Jennifer Lee & Chris Buck
Cast: Kristen Bell, Idina Menzel, Josh Gad, Evan Rachel Wood, Sterling K. Brown
Plot unknown. A sequel to 2013's Frozen.
Knives Out
28 November
Director: Rian Johnson
Cast: Daniel Craig, Chris Evans, Lakeith Stanfield, Jamie Lee Curtis, Michael Shannon
Plot unknown. Described as a modern take on the whodunit murder mystery.
---
December
Jumanji 3
12 December
Director: Jake Kasdan
Cast: Dwayne Johnson, Kevin Hart, Jack Black, Karen Gillan
Plot unknown. A sequel to 2017's Jumanji: Welcome to the Jungle.
Star Wars: Episode IX
19 December
Director: J.J. Abrams
Cast: Daisy Ridley, Adam Driver, John Boyega, Oscar Isaac, Domhnall Gleeson
Plot unknown. A continuation of 2015's Star Wars: The Last Jedi and the final film of the Skywalker saga.
Cats
19 December
Director: Tom Hooper
Cast: Taylor Swift, Jennifer Hudson, Ian McKellen, James Corden
A film adaptation of the Broadway musical, focusing on a tribe of cats called the Jellicles and the night they make what is known as "the Jellicle choice' and decide which cat will ascend to the Heaviside Layer and come back to a new life.
Masters of the Universe
19 December
Director: Aaron & Adam Nee
Cast: -
He-Man, the most powerful man in the universe, goes against the evil Skeletor to save the planet Eternia and protect the secrets of Castle Grayskull.
Little Women
24 December
Director: Greta Gerwig
Cast: Meryl Streep, Saoirse Ronan, Florence Pugh, Emma Watson, Eliza Scanlen
A film adaptation of the 1868 novel of the same name, following the lives of the four March sisters – Meg (Watson), Jo (Ronan), Beth (Scanlen) and Amy (Pugh) as they transition from childhood to womanhood.
Jan - Mar | Apr - Jun | Jul - Sep | Oct - Dec
---
Photocredit @ Warner Bros. Pictures
For more of the latest movie trailers and updates, follow us on Facebook and Instagram.